PATCO® D9100
Transparent Flame Retardant Aircaft Waterseal Tape
Aircraft Corrosion Inhibitor
APPLICATIONS
Floor joint sealing on aircraft decking in all wet areas.
Surface protection.
Sound dampening.
FEATURES & BENEFITS
Tough & durable.
Water resistant.
Repositionable flame retardant
Sealant compatible.
Allows wide width usage. Can be die-cut.
Helps prevent corrosion on floor structures.
Meets all interior flame retardant requirements.
Can go directly over wet sealant.
Ease of application.
TEST DATA

Test
Typical Value
Typical Value (Metric)
Test Method
Download PDF
Total Thickness
9 mils
0.228 mm
PSTC-33
Adhesion to Steel
40 oz/in.
44.80 g/mm
ASTM – D3330
Tensile Strength
48 lb/in.
0.860 kg/mm
ASTM – D3759
Elongation (%)
500%
Application Temperature Range
50°F to 120°F
10°C to 49°C
Operating Temperature Range
-65°F to 300°F
-54°C to 149°C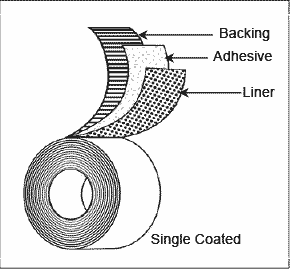 PRODUCT DESCRIPTION:
Single-Coated with Liner
Substrate: Interior Grade Aromatic Polyurethane
Adhesive: Polyurethane Pressure Sensitive
Colors: Transparent
Liner: 92lb Kraft Paper
GENERAL INFORMATION

Flame retardant: meets FAR 25.853(a) 12 second vertical burn test for interior aircraft use.
Supplies with FAA 8110-3 form to verify compliance with 25.853(a).
Meets Boeing Material Specification BMS 8-346A.
Meets Airbus AIMS 10-05-004.
Shelf life is 18 months from date of manufacture.
Store in clean dry area at +70°F. (21°C), 50% RH.
Weight: 1.282 oz/sq.ft.
Typical values are not intended to be used for specification development.
Technical data is believed to be true and accurate.
We recommend the purchaser test the fitness for use for all applications.