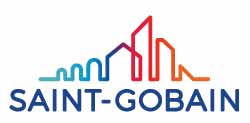 CHR, Fluorglas and Furon Aviation Tapes
CHR HM350 and HM426 are manufactured from modified high-modulus PTFE film coated with high-temperature silicone adhesive.
Applications—CHR HM350 and HM426 are often used as masking during metal bonding, roll covering on plastic extruders, and for fine wire harnesses industry in their repair shops as well as in other markets where thermal spraying is used.
Features/Benefits The PTFE film is subjected to a special process that lowers its elongation and increases its breaking strength for easier handling. One side has a silicone pressure sensitive adhesive and the other side offers low coefficient of friction PTFE film, which is thin and conformable. PTFE backing offers excellent high temperature resistance and is chemically inert. This tape construction is weather resistant, stable and non-toxic. CHR HM350 and HM426 can be ordered to meet the requirements of MIL-I-23594C Type 1, Class 1. CHR HM352 has the same physical properties as HM350 but features a top surface which has been specially treated to make it bondable.
Saint-Gobain Performance Plastics CHR ® 2255 is manufactured from modified high-modulus PTFE (polytetrafluoroethylene) film coated with high-temperature silicone adhesive.
Applications—The excellent dielectric properties of this product combined with its high temperature adhesive coating make 2255 an excellent choice as a high-temperature insulation product. 2255 is used in phase insulation for bundling end turns, spot bundling and anchoring breakouts.The aerospace industry also uses 2255 to protect airframe wire harnesses.
Features/Benefits— 2255's most outstanding properties are its high dielectric and tensile strength,which make it an extremely durable insulation tape.The high temperature properties of the PTFE and silicone adhesive allow 2255 to perform in continuous temperatures up to 500°F. A high-modulus tape, 2255 also exhibits low elongation which enables it to be applied with automatic wrapping equipment.The other  outstanding features of 2255 include chemical inertness as well as low-friction, anti-stick and non-toxic properties,making it the right material for numerous applications. 2255 meets MIL-I-23594C government specifications.
For extreme temperature applications, Strip-N-Stick silicone rubber tapes outperform all other elastomer tapes in service life, weatherability, compression set resistance and electrical resistivity. These pressure-sensitive Strip-N-Stick tapes are available in a variety of widths and thicknesses for use in gasketing, cushioning, thermal insulation and vibration dampening applications. Other uses include noise reduction, clamping of hot parts and electrolysis reduction between dissimilar metals.
Features/Benefits
• Instant Gasket
• Easy to Apply
• Compressible and Flexible
• Conforms to Irregular Shapes
• Eliminates Die Cutting
• High Adhesion to Stainless Steel, Plastics, Aluminum and Composites
• Low Compression Set
• Available in Closed-Cell Sponge, Low Density Foam or Solid Rubber
• Temperature Ranges SNS Products With:
   Acrylic Adhesives:    -20°F (-29°C) to +350°F (+177°C)
   Silicone Adhesives:  -100°F (-73°C) to +500°F (+260°C)
PTFE High Temperature Tape Series – Temp-R-Tape